Allowable Reasons for Early Termination
The TAR Residential lease includes the following provision about early termination of a residential lease: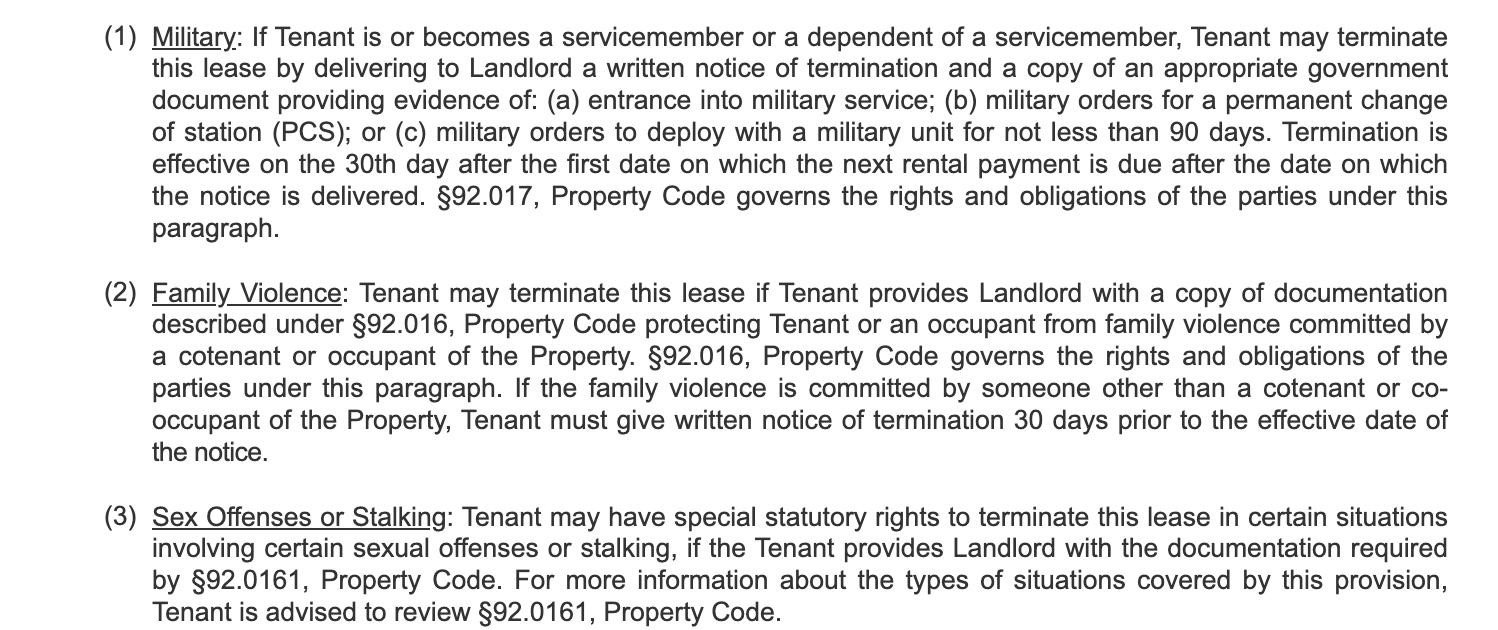 Request for Early Termination for reason not listed above
FIRST STEP
Download the RentCheck App
. Did you receive an email requesting that you complete an inspection on RentCheck? If so, your property manager is using RentCheck to record inspections. Accept the invite by downloading the app from the iOS App Store or Google Play. Your inspection will be automatically added if you sign up with the same email address. Otherwise, the invite email will also include a 4-digit code that you can use to claim the inspection request.
SECOND STEP
Please use this link
RentCheck Link
to perform a self-directed home inspection. It is helpful for the Landlord to be able to see the condition of the home while processing your request. The sooner you are able to complete the inspection, the faster we can move on to the next step.
If you haven't done so already, please email
support@greenresidential.com
and explain (1) why you are requesting an early termination and (2) when you are anticipating vacating the property. This will help the Landlord think through the request.
INFORM LANDLORD
While you are taking care of the inspection, we will reach out to the Landlord to discuss your request. Once you have completed the inspection and we have talked to the Landlord, we will come back to you with Step 3.