Lease Requirement
Most leases have renters insurance requirements as well as liability coverage requirements.


Uploading Documents
Tenants can upload proof of insurance at any time through the Insurance page in their online tenant portal. Documents uploaded on this page will automatically be sent through the Appfolio's verification system.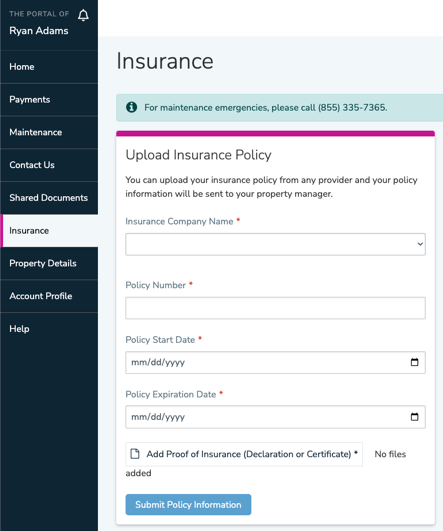 Important Information
The Tenant Provided Insurance section is unique to each tenant in a given occupancy. It's important to make sure each financially responsible tenant has insurance coverage in order to protect the property.


Helpful Links
See video with important instructions about uploading renter's insurance.